After two years of massive home appreciation, the South Lake Tahoe real estate market has finally cooled down. We have shifted from a sellers market where multiple offers and over asking price sales with minimal contingencies were the norm, to more of a balanced market.
The average days on the market has tripled from 29 days to 92 days and price reductions are becoming more common than they have in
years.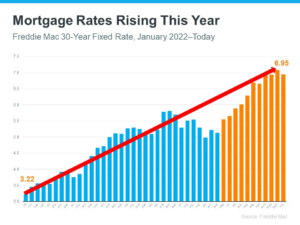 Mortgage interest rates and economic concerns of a looming recession have caused many buyers to pause their search for a Tahoe property. With 30 year fixed interest rates now hovering around 7%, more than double what they were in January, low housing affordability is adversely affecting home sales.
The inventory of homes for sale in South Lake Tahoe remains very low which is the biggest reason that we have not transitioned into a buyers market.
There are currently only 90 active single family homes and 11 condo/townhouses on the market in the city and county areas of South Lake Tahoe. There are 40 pending single family homes and condo/townhouses accounting for 28.4% of the inventory being in escrow.
In November of 2021 there were only 91 active listings however there were 82 pending sales, double the amount of pending sales currently listed on the MLS.
Here is a breakdown of the current 113 residential escrows by price range:
Under $200,000- 0 0%

$201,000 to $300,000- 0 0%

$301,000 to $400,000- 1 2.5%

$401,000 to $500,000- 7

$501,000 to $600,000- 7

$601,000 to $700,000- 7

$701,000 to $800,000- 3

$801,000 to $999,000- 7

Over $1 Million- 8
So far this year there have been 585 single family and condo/townhouse sales in South Lake Tahoe which is down from 684 sales during the same year to date in 2021. The median sales price is actually up to $707,750 from $689,500 last year but I suspect that number will change in a downward direction by the end of 2022.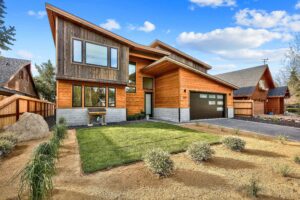 The good news for sellers is that there are still many buyers actively looking for both primary residences as well as second homes in Tahoe that were unsuccessful in securing a property during the pandemic. It will just be important to price their properties correctly as most homebuyers are looking for value priced properties to compensate for the higher interest rates and market jitters.
I do see the South Lake Tahoe Real Estate market improving in the next 12 months as interest rate hikes slow down and as inventory increases so this could be a great opportunity for buyers looking to find their dream home over the next year! For more information about the South Lake Tahoe Real Estate market please reach out to Brent Johnson at 530-416-2625 today!