Low housing inventory continues to be the norm for the Lake Tahoe regional real estate market. The South Lake Tahoe Real Estate market experienced a decrease in the total number of home listings compared August 2020. This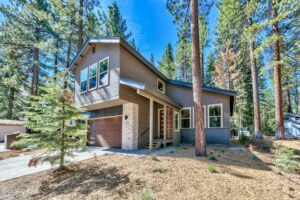 includes the Active Listings and those that are currently in Escrow. Out of the 230 Active Listings, there are no short sale listings and there is only 1 REO (bank owned property). Out of the 113 properties that are in Escrow, none are Short Sales and one is an REO. In August of 2020, there were 305 Total Listings, 92 Active Listings, and 213 Escrows.
The median sales price for a Single-Family Homes in South Lake Tahoe is currently $655,000 which is a 34.9% increase from what it was 12 months ago ($485,000 in July, 2020).
Here is a breakdown of the current 113 residential escrows by price range:
Under $200,000- 0 0%

$201,000 to $300,000- 0 0%

$301,000 to $400,000- 3 2.7%

$401,000 to $500,000- 14

$501,000 to $600,000- 24

$601,000 to $700,000- 15

$701,000 to $800,000- 19

$801,000 to $999,000- 13

Over $1 Million- 25
From January 1, 2021 to August 9th, 2021 there have been a total of 508 closings which is up slightly from the number of closings during the same time in 2020 when there were 425 closings.
Even though we have had more closings so far this year, I expect there to be less home sales in the second half of 2021 compared to 2020 judging by the lower number of pending sales and lack of active listings. The Caldor fire has also caused Highway 50 to close and has created unhealthy air quality in the basin which is creating a temporary slowdown of new listings and pending sales.
I currently have 7 active listings and 9 pending listings that are currently on the South Lake Tahoe MLS. My active listings are still getting plenty of activity despite the effects of the Caldor fire.
Be sure to check out my Virtual Showing Videos by accessing my YouTube Channel and you can access it by the link –Brent Johnson's YouTube Channel Click "Subscribe" for upcoming Virtual Showing Videos!
You can also follow along on my Social Media pages for new listings and Open Houses!
Brent Johnson's Instagram Page