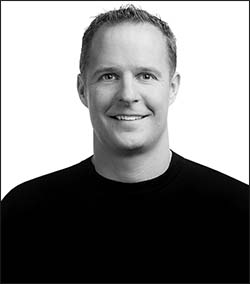 Brent Johnson – California and Nevada Realtor®
Brent Johnson has been a hard working and top producing real estate agent since becoming a full time Realtor in 2004. "Being born and raised in South Lake Tahoe and having background in real estate development and as a general contractor has enabled me to be an extremely knowledgeable and top producing Realtor." Brent also is a firm believer in keeping up with the latest technology to market his listings and using maximum internet exposure to stay a few steps ahead of the rest.
Brent has been the top selling real estate agent in South Lake Tahoe for the last 5 years and has sold between 90 and 130 properties each year. Brent was the top producing agent in South Lake Tahoe in 2019 with 94 properties sold for over $56,000,000 in total volume. Brent sold 110 properties in 2018 for over $60,000,000 which was almost triple the nearest agent! In 2017 Brent had 114 sales for over $58,000,000 and sold 129 properties worth over $59,000,000 in 2016. Brent was also honored as the "Top Sales Agent for Units Sold" by Chase International in 2013 and 2014 and Top Sales Agent for Units Sold, Listed, and total volume in 2016.
My hard work and knowledge is allowing me to almost triple my nearest competitor in number of houses sold and volume.
"I began my career in the building industry. After building custom homes for a while, I decided to become a general contractor. In 1999 I started a development company and began building "spec houses". After about five years of amazing success in the development business, I decided to shift gears and become real estate agent. Starting out in the building/development industry has been one of the keys to my success as a real estate agent. I not only understand the building process, but the inns and outs of dealing with the different local regulatory agencies. Specializing in new construction, land sales, existing home sales, fixer uppers, and the Tahoe Keys, I think of myself as a well rounded real estate agent."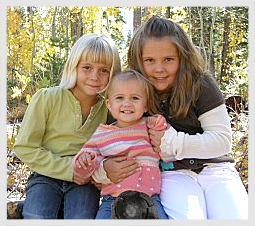 Brent has 3 beautiful daughters, Haley, Ashley, and Kayla who were also born in South Lake Tahoe. "When I am not out selling real estate I am enjoying the outdoors with my daughters, watching them play soccer, or taking them fishing."
"I know what it is like to be the buyer and the seller in a real estate transaction. I have been in the same situations that our clients are in, and we know what emotions that they are going through. I Realize the importance of keeping my clients up to date and informed with every step involved with buying or selling real estate in South Lake Tahoe."
Brent is also a real estate developer/general building contractor and owns two apartment buildings in South Lake Tahoe.
"Before I was a real estate agent, I was a full time builder/ developer. The knowledge that I learned about building in Lake Tahoe, the local regulatory agencies, and personal real estate transactions has been the key to my success as an agent."
"When I am out looking at real estate in South Lake Tahoe, my clients can be confident that I know what to look for when it comes to problems or potential issues with the property. My experience as a builder becomes even more valuable when dealing with foreclosures and fixer uppers in South Lake Tahoe. Most of the foreclosures on the market are in need of some kind of repairs. I am able to help my clients find decide there is too much work for them, or if they have found the right property.
Brent is here to assist you in your everyday real estate needs, and to make all of your transactions as smooth and as seamless possible. Brent is a full service South Lake Tahoe Real Estate agent and knows the inventory of home for sale in the South Lake Tahoe. "I take pride in keeping my clients up to date about the changing market conditions and new listings on the South Lake Tahoe MLS."
Please contact Brent Johnson, your South Lake Tahoe real estate specialists to set up an appointment today!