Foreclosures in South Lake Tahoe still seem to be the target for investors, speculators, and home buyers looking for good deals. There are currently 49 foreclosures listed on the South Lake Tahoe MLS and 26 of them are currently in escrow. Out of the 56 homes sold so far this year on the South Lake Tahoe MLS, 22 were bank owned foreclosures. With the recent steady incoming inventory of foreclosures, buyers have been ignoring most of the non-distress sale listings.
DIstress sales (foreclosures and short sales) currently account for 74 of the 104 single family homes that are currently in escrow. There may be some relief in sight for the non-distress sellers. According to the Mortgage Bankers Association the end of the foreclosure crisis may be near.
 "The continued and sizable drop in the 30-day delinquency rate is a concrete sign that the end may be in sight," says Jay Brinkmann, MBA's chief economist, in a published statement.
Brinkmann said that normally there is a large spike in short-term mortgage delinquencies at the end of the year because of high heating bills and holiday expenditures. This year, there was not only no spike, but the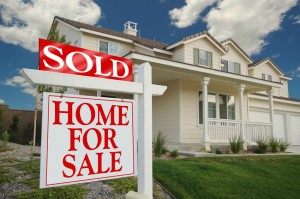 30-day delinquency rate actually fell from 3.79 percent to 3.63 percent.
Thirty-day delinquencies have historically been a leading indicator of serious delinquencies and foreclosures, Brinkmann said.
"[This] gives us growing confidence that the size of the problem now is about as bad as it will get," he said.
The decrease in the delinquency rate is not the only sign that the foreclosure crises in ending. According to an article in The Wall Street Journal by James R. Hagerty (02/23/2010), home buyers that are looking for a steal on a foreclosure is not as easy as it used to be.
 "Home buyers hoping to snag a really good deal on a foreclosed home are finding it increasingly difficult because supply is shrinking.
The number of foreclosures that are available for sale nationwide fell to 617,000 in December, down from 845,000 in November 2008, reports Barclays Capital.
Not only have attractive homes in popular neighborhoods already been snapped up, but also government help for distressed buyers is delaying more foreclosures.
Demand is driving up prices. Investors say typical prices have climbed from 75 percent of appraised value to 85 percent or higher when there are bidding wars."
Home buyers in South Lake Tahoe are also finding that it is more difficult to find a bargon on an under priced foreclosure. In most cases, the foreclosures that have been listed on the South Lake Tahoe MLS are attracting multiple offers. Many buyers are getting beaten out of deals 3 or more times before they are able to purchase a foreclosure. If the inventory of foreclosure listings follows the decrease in delinquencies, it will only get tougher to find a steal on a foreclosure.