There are many South Lake Tahoe home buyers taking advantage of the currently low mortgage interest rates and the homebuyer tax credit that expires on April 30th. According to an article written by Carolyn Said on SFGATE.com, the currently low mortgage rates will soon be on the rise.
After the credit crunch in 2008 when investors stopped buying mortgage-backed securities the Federal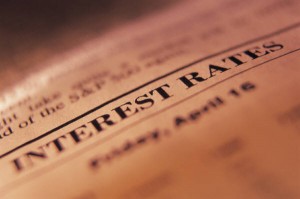 Reserve stepped in to ensure that money would keep flowing to home purchasers. The Fed began buying securities backed by Fannie Mae, Freddie Mac, and Ginnie Mae in January 2009 and had planned to conclude the program at the end of the year. The program that has pumped more than $125 trillion into the mortgage market has been extended to March 31.
Experts agree that the expiration of the Fed's program will cause interest rates to climb, but the amount of the rate increase is still in question.
According to Guy Cecala, publisher of Inside Mortgage Finance said "There is no question that interest rates have been kept artificially low by the Fed's buying. My opinion is that rates will go up a full percentage initally." That means that the current 30-year fixed rate mortgages that are around 5% will go up to 6%.
Keith Gumbinger, vice president of HSH Associates, which compiles mortgage data, thinks that rates will slowly rise to 5.75% when the Fed withdraws.
Julian Hebron, branch manager at RPM Mortgage's San Fransisco office thinks that rates will bump up to about 5.5% with volatility all summer long.
I am optimistic that the Fed's will see that if they stop buying mortgage backed securities it will decrease the housing affordability index percentage and make it harder for many home buyers to purchase homes. I would be surprised if the program is not extended again.
The low interest rates and the home buyers tax credit has been great for the South Lake Tahoe real estate market. The numer of homes sold in 2009 was up 22% from 2008 showing that home buyers are out there taking advantage of the current market conditions. For those home buyers that are on the fence about purchasing a home in South Lake Tahoe, now may be the best time before interest rates increase and the tax credit expires!
Make sure to see my current list of foreclosures in South Lake Tahoe that are listed on the South Lake Tahoe mls.