Meyers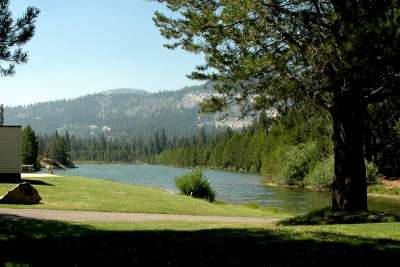 For South Lake Tahoe real estate buyers looking for a quiet county neighborhood, Meyers is the place to look. Meyers is located about five minutes west of the "Y" on Highway 50. The South Lake Tahoe mls defines the Meyers area as beginning at the Lake Tahoe Golf Course on the north side of Highway 50, and extending to where the South Upper Truckee River and Highway 50 intersect.
Houses in the Meyers area are very diverse, like other areas in South Lake Tahoe. Some Meyers homes back the Lake Tahoe Golf Course, the Upper Truckee River, or National Forest. The homes in these locations have some of the best mountain views of any homes in South Lake Tahoe. The bigger and newer homes in the nicer parts of Meyers are priced up to a million dollars.
Most of the homes in the Meyers area are situated on 6,000 square foot lots and neighbor other lots or homes. There have been foreclosures and small cabin/ fixer type homes that have sold under $200,000. The majority of the houses in Meyers are priced from $250,000 to $450,000. Although the houses located along the edges of Meyers that back open land are private, the middle of Meyers definitely feels like a residential neighborhood.
Outdoor enthusiasts looking at real estate in South Lake Tahoe will enjoy the Meyers area. The Lake Tahoe Golf Course and Tahoe Paradise Golf course are with-in walking distance to most of the homes in the Meyers area. Sierra-At-Tahoe and Kirkwood are the ski resorts that most Meyers residents ski and snowboard at regularly. Meyers also has great hiking and mountain biking trails that easily accessible.
The Meyers Environmental Magnet School is also located in the Meyers area. This elementry school is a great feature of the Meyers area. The Magnet school is considered one of the best schools in Tahoe. (My daughters attend this school!)
Meyers Homes for Sale

Sorry we are experiencing system issues. Please try again.