The number of short sale listings on the South Lake Tahoe mls has been on the rise, and many buyers are now giving short sale transactions a chance. Out of the 519 single family homes on the market in South Lake Tahoe, 75 are listed as short sales. Currently 32 of the 75 short sale listings in South Lake Tahoe are in escrow.
With so many homeowners in trouble or upside down on their mortgages, lenders are now realizing that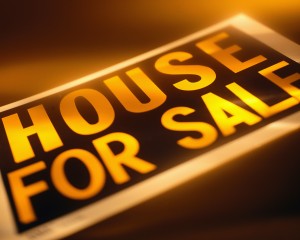 short sales can be a better option than foreclosure. According to Sean O'Toole, founder and CEO of ForeclosureRadar"While many complain that lenders are foreclosing too aggressively, and others claim a wave of foreclosure sales is imminent, the data actually shows that lenders are doing everything possible to delay foreclosure. The reality is that we have very few homeowners being foreclosed on when viewed as a percentage of those scheduled to be foreclosed on, delinquent, or upside down on their mortgage."
Although lenders are taking short sales seriously, the process is still far from seamless. The time that it takes to get an approval on a short sale is one of the biggest challenges that we are facing. It can take from as few as a couple of weeks to over 6 months to get an approval or to have a negotiator assigned to a short sale file. This time can be cut down by having a real estate agent with experience in short sales. It is extremely important to submit a 100% complete short sale package so that the lender will take your file seriously!
So far this year there have been 158 single family homes in South Lake Tahoe that have been reported as sold on the the mls. WIth only 13 out of the 158 homes (8%) sold as short sales, the number of short sale closings is still relatively low. Now that there are 32 short sales in escrow, it will be interesting to see how many of them close in the next few months.
With so many homeowners upside down in their mortgages, it will be essential for lenders to continue to streamline the short sale process. Now that buyers, sellers, and lenders are realizing the benefits of short sales, short sales are here to stay!